If you are installing Castaway on Windows 7, Windows Server 2008 R2, or Windows Server 2012 and if the .NET framework 4.7 is not already installed on your computer then the Castaway installer will prompt you to install .NET framework 4.7. During this you may encounter the following blocking issue.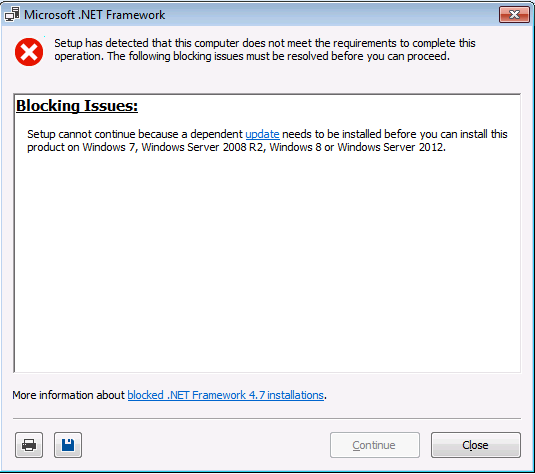 If you encounter this issue please follow the update link and chose your update from the Microsoft update page.

If you are unsure of the exact version of Windows you have then click on the Windows icon and search for Control Panel.
Click System and Security > System and note your Windows Edition and System Type.
After installing this update you need to restart Windows and install Castaway from the installer.