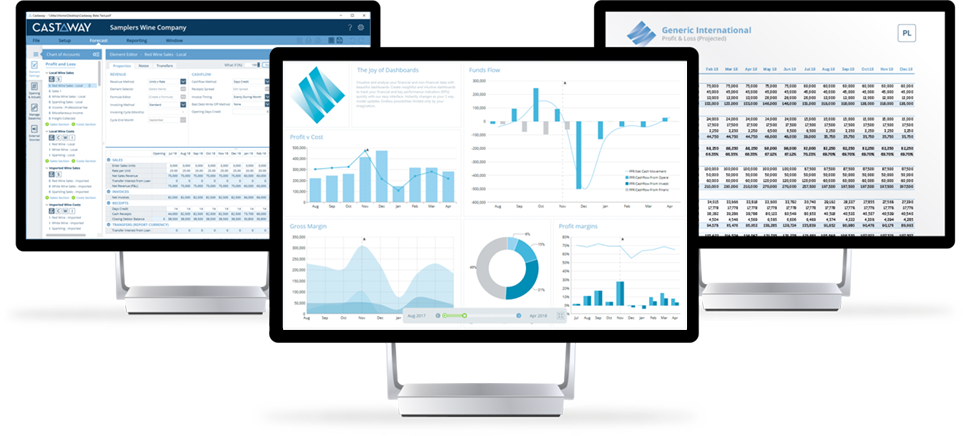 Castaway is a comprehensive and intelligent business modelling and cashflow forecasting tool. Castaway's powerful business modelling, scenario planning, dashboarding and reporting retains the integrity of your forecasts with double-entry accounting. Castaway helps you tell the story of your business.
D

esign a Better Future with us now!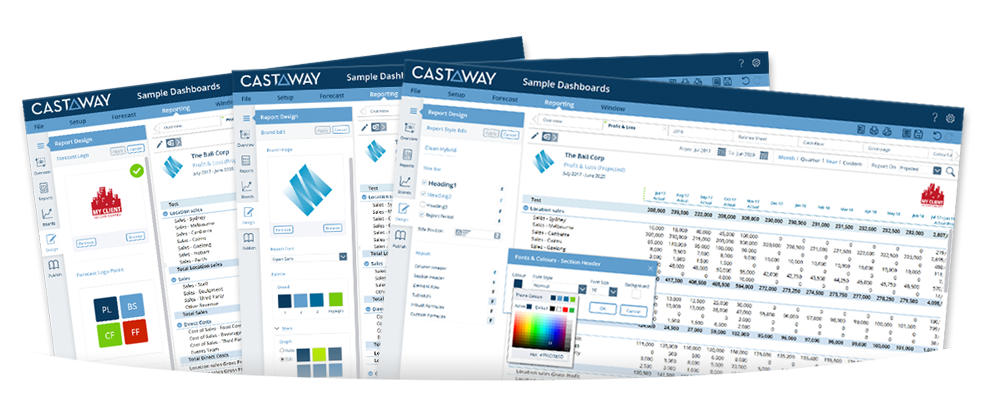 Design dashboards & reports with your brand & colours. Customise report styles and save custom styles for your clients or your business.  
HOW CASTAWAY CAN HELP YOU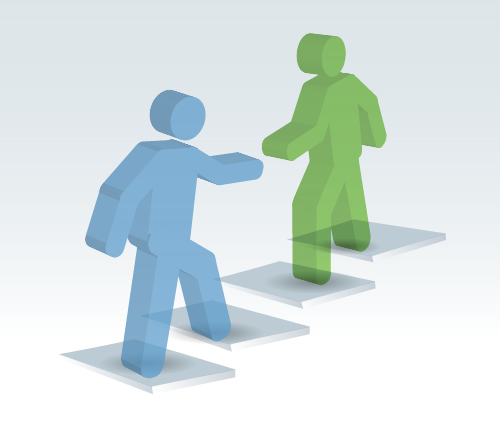 Advisory
Build budgets & forecasts quickly with Castaway's Integrations. Design attractive reports & dashboards to help clients develop their business plans and guide them to a brighter future. Create more value and gain greater clarity by performing scenario analysis and modelling what-ifs.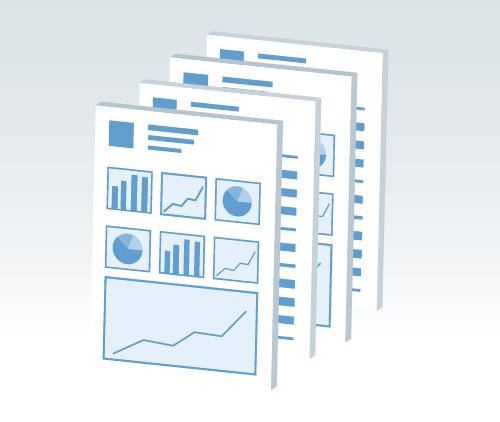 Accountants
Transition from broken, complex and time-consuming spreadsheets to simple files with powerful calculations. Rely on Castaway's 3-way reporting, built on foundational accounting principles. Perform actuals & variance analysis to re-forecast and help your clients make better decisions.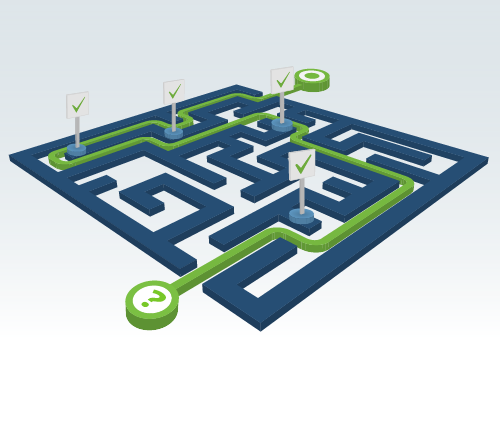 Business
Gain insight and foresight into the cashflow in your business. Prepare dynamic reports and tell your business story to banks and stakeholders. Get control of your numbers and strategically plan how and where to grow your business. Plan for multiple situations and be ready with Castaway scenarios.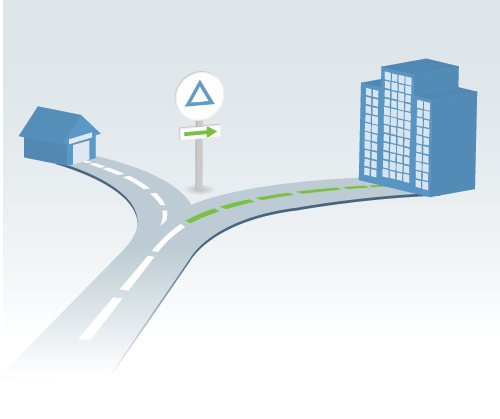 Enterprise
Test the resilience of your business strategy by modelling different assumptions and scenarios on market conditions. Consolidate and handle the eliminations of  departments with a click of a button. View performance at a group level. Decide on the level of detail by drilling down in  reports.
Get Started Quickly: 
Integrate with your accounting package
Easily create your first forecast in Castaway via Integrations with Excel, MYOB, Xero and Fathom. Build your Chart of Accounts in minutes by loading up your file and using the drag & drop function to map your accounts. Pull in your Actuals data in a matter of seconds with just a click of a button.
Excel Integration makes Castaway compatible with any accounting software that exports to Excel. So no matter what accounting package you're on, we've got you covered.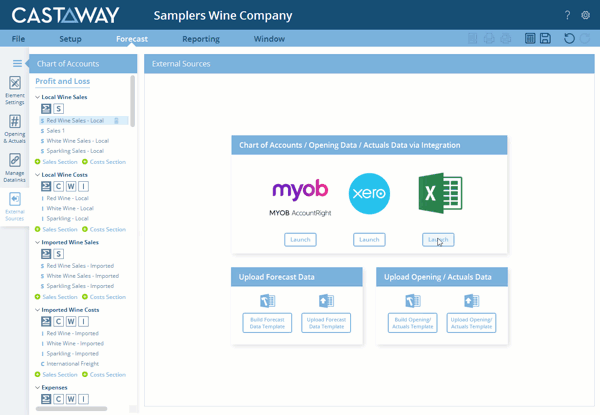 Create Flexible Dashboards: 
Engaging visualisations in a flash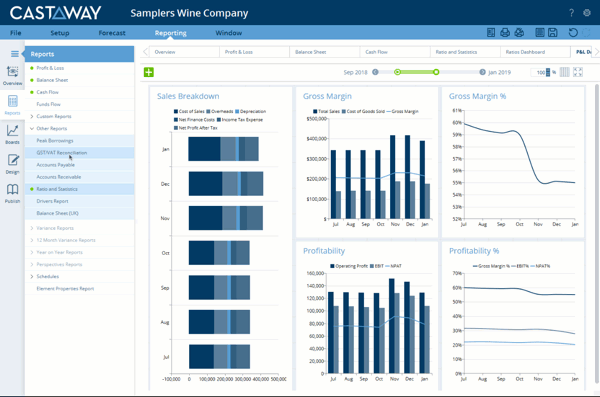 We've made building great-looking dashboards easier than ever. Choose from one of the preset Dashboards or create a custom one. Preset graph widgets allow you to build a dashboard quickly or have full control and build your own.
Using the Dashboard Design panel, you can create attractive and unique graph styles that you can paste on to other graphs to create a consistent look for the whole dashboard. Use text or image widgets to help tell your story. This allows you to quickly build attractive dashboards with substance
Design Beautiful Reports:
Tailor your story for your audience
Craft attractive and comprehensive personalised reports and provide insight to your stakeholders. Add company logos, brand colours and fonts to all of your reports. Decide to include additional information by adding customised report formulas or removing in-built ones.
Castaway provides you with the flexibility to generate good-looking and unique reports for you or your clients.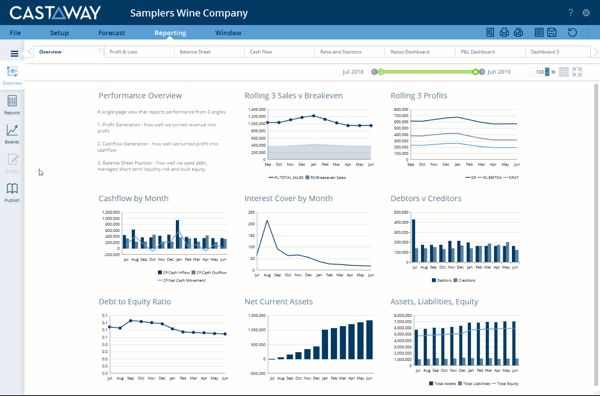 Model What-if's & Scenarios: 
Prepare for the future
Prepare your business for a range of situations by scenario planning. Build your assumptions in Castaway by utilising drivers and learn how a change in these assumptions will impact your future. Get a glimpse of an alternate event by applying a what-if percentage to your accounts.
Steer the growth of your business by observing how different business decisions will financially impact you. With Castaway, you have the power to make better decisions.
Handle Consolidations with Ease: 
Uncomplicate consolidations
Ideal for conglomerates or businesses with multiple subsidiaries, Castaway can help you instantly create a consolidated view of your files. Choose which accounts you want to eliminate simply by adjusting the settings. Castaway can also manage as many consolidations as you want, with files in multiple currencies.
Allow Castaway to remove your frustrations and free up the time you spend on maintaining convoluted consolidation spreadsheets to create better value for your business.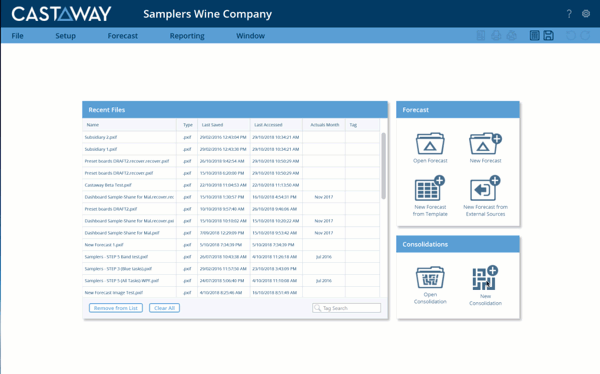 Castaway 3-way forecasting is fantastic. I have researched a couple of other leading business planning software packages and Castaway provides 10x more features and flexibility. I just developed a comprehensive 5 year Profit & Loss, Cashflow and Balance Sheet for a business in less than a day. Great for budgeting, business plans and bank financing. Also with direct interface to MYOB and Xero for actual results import.
Daniel Elsing, Owner - EGroup Business Services
We have been using Castaway for three years now. In my 27 years as an accountant, no other piece of software I have encountered gets even close to equalling the value added to our practice and to the value we have been able to add to our clients' businesses, by using it. Our business has grown 40% in the last 2 years and 90% of this growth is attributable to Castaway work. Castaway is an essential tool for all advisory firms.
Brett Wiseman, Director - Interact Business Consulting
Our Company has been budgeting and cashflow modelling in Excel for many years and developed a sophisticated financial model. However, budgeting became a nightmare for our finance team as the Excel-based model became too complicated and never balanced when we consolidated the various entities in our Group. We switched to Castaway as it was easy to use and enabled us to run various "what-if" scenarios with middle management in a format they could understand. We no longer have broken links and budgeting is now a much more productive exercise. Recommend Castaway to anyone who wants to make budgeting simple and clear to all involved.
Stephen Gleeson, CFO/GM - Atlas Pearls and Perfumes
I was a user of Castaway for over 3 years in my former role as Manager in an Accounting Practice. Our clients found this to be an invaluable tool for decision making and financial institutions were always impressed when presenting the 3-way forecast as part of Finance Applications. Upon commencing a new role as CFO of Dr+Group, the introduction and implementation of Castaway was a priority for the Board who agreed that this would be a vital tool when reporting on the financial performance of operations and developing business strategy going forward. The software has been easily adopted by other members of our Finance team due to the ease of use, the transparency and simplicity of the software.
Sarah Aitken, CFO - Dr+Group
As a fast-growing business, it's essential I keep a close eye on cashflow. Being seasonal in nature that's not easy without software with some "smarts" built-in. With Castaway, I have a living, breathing model of my business that I can easily adjust as business conditions change. I don't need to manually enter reams of data as Castaway can reference historical results and adjust up or down based on formulas we've implemented. With Castaway, I can see the future and the ability to easily forecast cash at the bank on a monthly basis for 12 or 18 months ahead is brilliant. The last major upgrade was a huge leap forward in user experience, making the software more intuitive to use.
David Palmer, CEO - Miami Bake House